Scroll to bottom to see LEAF SITE MAP
We wish we arrived by water but most still arrive by car so....

Read the information below, know WHEN you can arrive to Drive-Thru Check-in. LEAF strives to make your arrival pleasant & stress free! DO NOT ARRIVE early, BRING PRINTED CONFIRMATION BARCODE, and take a deep breath... LEAF awaits you.


Directions to LEAF google maps printable directions
LEAFers go to Drive-thru check-in FIRST!
Owen Pool, 117 Stone Drive, Swannanoa, NC 28778
377 Lake Eden Road, Black Mountain, NC 28711
I-40 to Swannanoa exit #59. Turn left at end of exit ramp. Right at the trac light onto US-70. Turn left at the next light, over bridge, and take an immediate right at yield sign onto Old US-70. Go 1.8 miles and turn right into Owen Pool Lot for drive-thru check in.


From EAST & Black Mountain:



I-40 to rst Black Mountain Exit #65. Ramp merges with US-70. Drive 3.5 miles, through town and then several traffic lights. See a huge Ingles warehouse on the left. Turn right at trac light onto Grovestone Road. Turn left at next traffic light onto Old US-70. Go 1.6 miles and turn left into Owen Pool Lot for drive-thru check in.


(this is for regular festival-goers; LEAF Schools & Streets, Vendors, Performers, and Staff see Special Check-in at the right)
LEAFers go to Drive-Thru check-in FIRST!


After Drive-Thru Check-in, you'll be directed to your parking area. Drive-Thru is just seconds from Day Parking & just a few minutes from LEAF.
Follow steps to make your arrival quick & efficient:
1. IMPORTANT! Bring your PRINTED email barcode confirmation.This is your ticket.
2. Come to onsite Drive-Thru check-in at Owen Pool just before (or past if coming from east) Lake Eden Road.
3. Arrival Check-in Times: Do NOT come early, arrival times correspond to when parking areas open & there is not a waiting area.
• Thursday 4:30pm-10pm for weekend PLUS tickets (NOT before 4:30!)
• Friday 9am-11pm for weekend tickets (avoid 2:30-5 school traffic)
• Friday Evening & Community Passes Check-in opens 4:30pm (NOT before 4:30!)
• Saturday 9am-8pm
• Sunday 9am-3pm (festival closes at 7pm)
• ALL LEAFers MUST depart by Sunday 7pm. NO overnight camping on Sunday.
4. ALL YOUTH UNDER 18 MUST BE ACCOMPANIED BY a PARENT who is coming to the festival with them. They must be together at Drive-Thru check-in, and they must CAMP/STAY with PARENT (friend's parent is ok). Thanks for being responsible parents & enjoy LEAF with your kids|teens.
5. Please respect- there is NO EARLY TENT setup
Parking:
Car-pooling is cool! Parking is $5 per vehicle-bring correct change (fee n/a to vehicle campers w/ permit).
WEEKEND Parking:

•After drive-thru check-in, display your parking pass & come slowly up Lake Eden Rd.

•PLEASE DRIVE SLOW. You will go through two checkpoints - show wristbands & car pass.
Tent Campers drop off gear near camp area - plan in advance where you want to camp so you know drop off point. Pack light.

•Vehicle Campers go to their campground - plan to park & stay for safety and relaxation.

•Cabins 1-20 go to special area at Gate 6 where ZOOM transport awaits you- pack light.

•Cabins 21-44 proceed to their cabin parking area near cabins.
DAY Parking: ALL Day Visitors (non-overnight, includes Community Pass) park at Owen Middle School and take Trolley|shuttle up to the festival. Shuttle runs continuously from open till Fri|Sat 2am and Sun 7pm.
NOTE! Even if you have a weekend ticket but you are NOT staying overnight please park in Owen Middle School Day parking - it is much easier.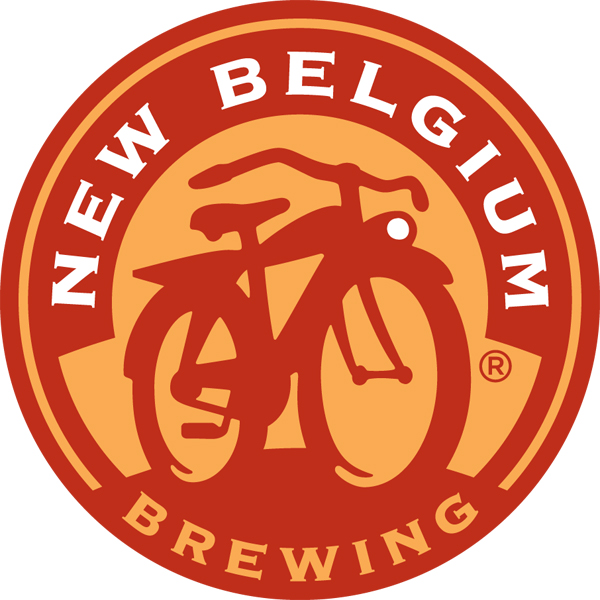 Be Green!
Low Impact Festival Camping Guidelines from your friendly LEAF Green Team

1. Don't bring trash & Pack Light!
Bring durable reusable equipment. Every festival we end up with tons of broken camping gear, almost all of which is cheap stuff from big chain discount stores. Beware of EZup style canopy tents – they seldom last through the weekend!
If you must purchase new things for LEAF make sure to remove the packaging and recycle it at home. Please try to use as few disposable dishes as possible.

2. Pack It In Pack It Out!
Keep your litter and recyclables bagged up and take it with you when you leave. We provide composting on site so you don't have to keep smelly things at your campsite.

3. If you can't fully do rules #1 & #2…
Please make sure that you bag your trash, compost, and recycling separately and bring them to the "Green Zone" or leave them near collection points (by blue and orange bins) on the road.

What's Recyclable?
Metal, glass, clean paper, corrugated cardboard, and aluminum pie pans and food trays. NEW- ALL plastics #1-7 are recyclable at LEAF.

What's Compostable?
Food scraps (including meat), paper plates, paper cups and the green corn cups, dirty paper and cardboard, and pizza boxes. We are composting at a closer facility now and rather than being preserved in an ugly, toxic, and unnatural landfill, this material is being recycled into nutritious mulch for landscaping and gardening. Help us expand our composting by spreading the word. Together we can significantly reduce the load going to the landfill!
Questions, suggestions, or returning volunteers? Contact Green Team This e-mail address is being protected from spambots. You need JavaScript enabled to view it
LEAF RULES & GUIDELINES: LEAF Festival 101 or Read in Weekend Program